NWS: Strong, Gusty Winds Expected Thursday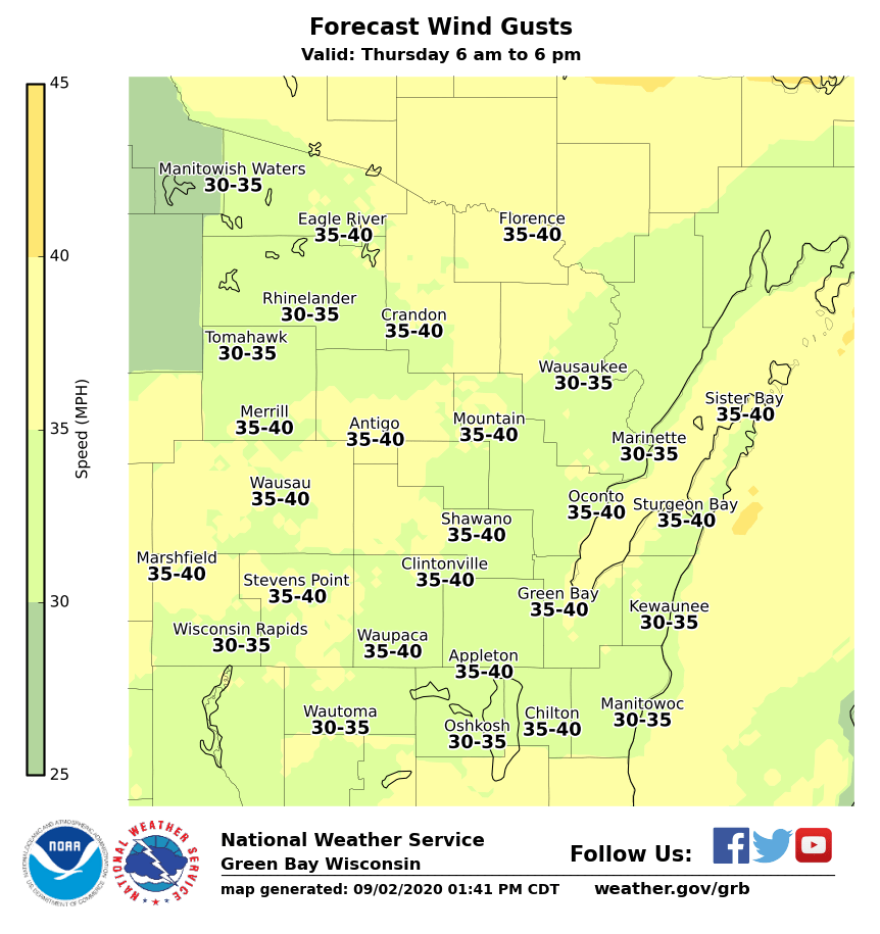 The National Weather Service is calling for potentially strong and gusty winds Thursday.
Gusts of 30 to 40 miles per hour are possible.
This is for all of north-central and northeast Wisconsin.
The winds are expected to peak between 9:00 a.m. and 2:00 p.m. Thursday.
The National Weather Service said the winds could take down temporary structures.
It could also create dangerous driving conditions on north to south roads, especially for high profile vehicles.