Walker Hints More Road Money, No Gas Tax Increase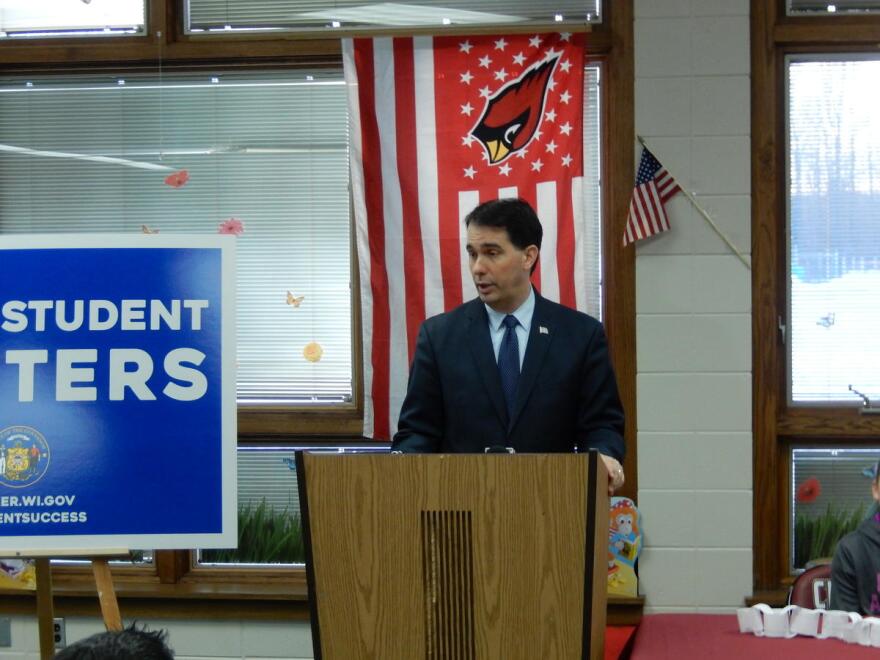 Last week Governor Walker previewed his biennial budget address to the state during a trip to Crandon to highlight education funding. He also hinted more money is going to be released to fix Wisconsin's rural roads.
During a question and answer session with reporters, Walker said the state revenues have exceeded expectations and more money is going to education and hinted there might be more for roads...
"....there will be the largest increases in transportation at the local level that they've seen for local road programs in 15 to 20 years. We'll put more money into state highway rehabilitation than we've had before. We're going to put a focus on maintaining roads and bridges and fill the potholes here and across the state...."
But Walker says he won't raise the gas tax.....
"....I won't for two reasons. One, I promised I wouldn't and I'm not about to break promises. People may agree or disagree with me about things but one thing I want people to know is when I make promises to the voters I keep it. I made that promise when I ran for reelection. Secondly, the last thing we need to be talking about when we have this big of a reform dividend is raising taxes..."
Walker calls the additional revenue a 'reform dividend', as part of his administration's efforts. Democrats say the national economy contributed much to Wisconsin's rosier employment and revenue picture.
Governor Walker will present his budget Wednesday at 4:00 p.m. to a joint session of the legislature. WXPR will carry the address live, followed by the second hour of All Things Considered.