Group Wants To Stop Enbridge Emiment Domain Efforts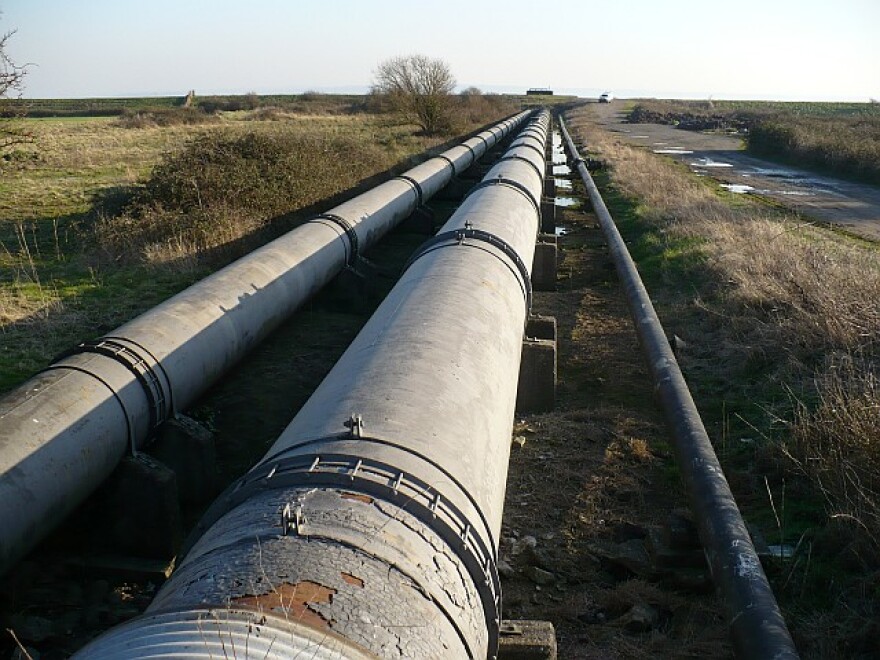 Mosinee--A group of Wisconsin landowners is struggling with eminent domain laws, and has started a billboard campaign to gather support.
Mark Borchardt, founder of the group 80 Feet is Enough, says his land in the Wood County town of Lincoln continues to be threatened by Canada-based Enbridge Energy Partners, who took 80 feet around their oil pipeline under eminent domain rights and could be set to take more.
"They've taken enough of our property. Our property values are suffering, our families are taking on personal risk," said Borchardt. "This is not eminent domain in the sense of what the Fifth Amendment of the Constitution talks about." "For me, they surveyed 311 feet more beyond the 80-foot current easement, and they also changed eminent domain law in 2015. They've announced to their investors that they plan to expand in Wisconsin," he said. Borchardt says the group's governing committee has been in contact with state legislators trying to get support to change the law and protect their land.
He said, "The power of eminent domain that an oil pipeline company can take resides solely at the state level. That's why it was so important for Enbridge... to change the law to their benefit."
The first of five to six billboards around the state advocating against eminent domain has been put up in Mosinee on !-39, near Exit 179. More billboards are expected farther south in Madison and Beloit.