Science on Tap: UW Field Stations in the Northwoods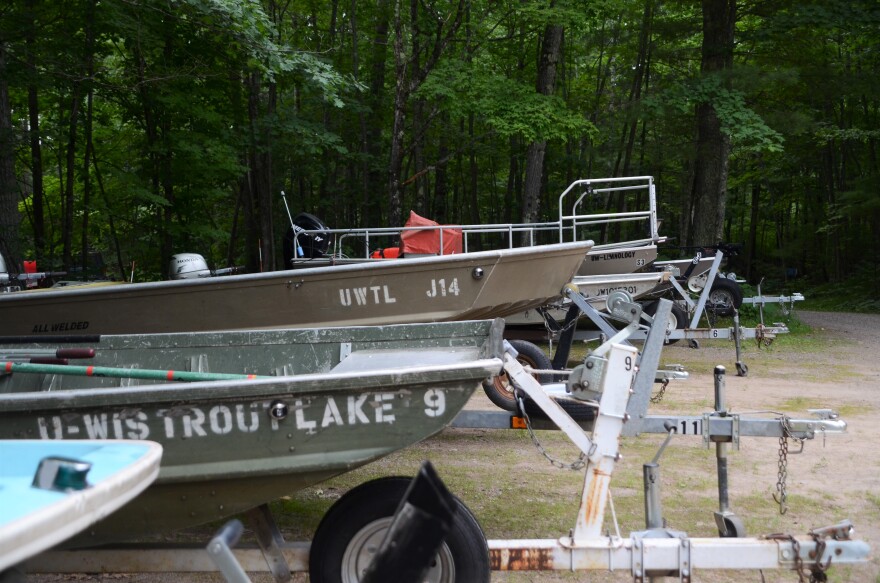 Along the shores of Trout Lake near Boulder Junction is Trout Lake Research Station, part of the UW-Madison Center for Limnology.
Less than 30 minutes south on Tomahawk Lake is the Kemp Natural Resources Station, part of the College of Agricultural and Life Sciences of UW-Madison.
"Really the purpose of both are to do research for the benefit of our natural resources," said Scott Bowe, the Director of Kemp Station and a professor of wood products.
Both field station house researchers doing studies in the Northwoods.
Kemp Station is one of 12 field stations within the Department of Ag.
"Most of those other stations focus on traditional agricultural products. Kemp is the only one that focuses on natural resources," said Bowe.
Bowe says it's important to have these stations in the Northwoods because the climate and ecosystem up here is so different from southern Wisconsin where the main UW campus is.
The research being done varies from lake health to grouse habitat and survival.
"I think we have to look at our natural resources as something that's renewable, something that's sustainable. Studying these types of resources are going to make sure that our lakes and our forests and there for future generations," said Bowe.
Bowe and Trout Lake Station Director Gretchen Gerrish are this month's Science on Tap Minocqua Speakers.
They'll be talking about their stations and the research being done there, but Bowe hopes people leave the talk realizing the stations are much more than the research.
"They really embody the Wisconsin idea where the border of the state is the border of the university. In addition to research, we do outreach, we teach courses, a number of different events to engage the public, to show the type of work that we do in the Northwoods," he said.
Science on Tap is Thursday, February 2nd at 6:30 p.m. at Oakfire Pizzeria in Minocqua.