Opponents Of Bills Ending DNR Wolf Funding Speak Out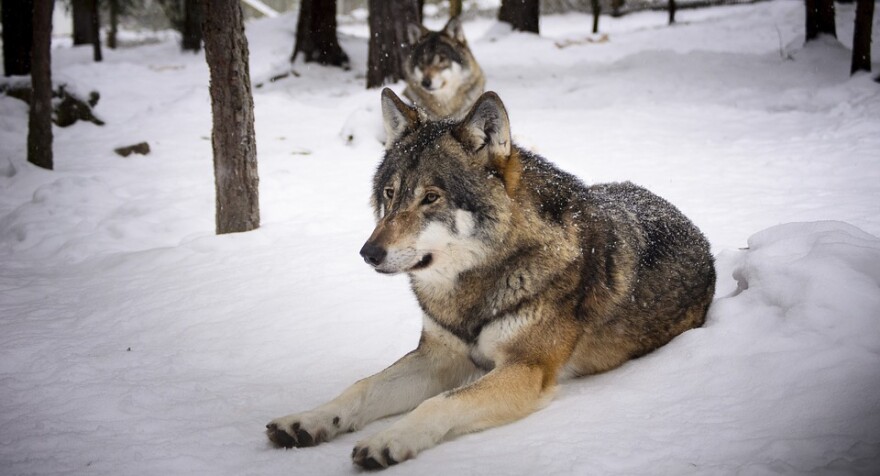 This week was a hearing in Madison on a bill to strip the DNR of funding to manage wolves, with the exception of paying out for wolf predation.
The developers of the legislation, including State Senator Tom Tiffany,(R-Hazelhurst) feel it's a way to prod the federal government into taking action to de-list the wolves from federal endangered species protections, returned to those protections by federal courts.
But a spokesperson for the Humane Society of the United States says regardless of the intent of the bills, the consequences could be widespread. That's the thought of Wisconsin Director Melissa Tedrowe...
"....all of us who showed up can sense that AB 712 is a bad bill, it endangers scientific research it obstructs law enforcement, puts our ecosystems in jeopardy and ignores the will of a majority of Wisconsinites who want wolves protected...."
Tedrowe says she hopes legislators are willing to sit down with various groups and talk about the issues before acting....
"....take another approach to getting what they want when it comes to wolves. Maybe bringing us all to the table and bringing about some sort of compromise. This is an extreme measure and it really does just deserve to die where it is...."
Tedrowe says the Humane Society of the United States is opposed to the sport hunting of wolves and right now, Wisconsin law mandates a wolf hunt. She says they favor wolves staying on the federal list. Deer hunters, farmers and others have strongly favored returning management of wolves to the state, where wolves can be taken after predation of farm animals and to control the size of the wolf population.
Some hunters have said the wolves have a negative affect on deer populations.
A companion bill in the Senate is getting a hearing next Tuesday in Madison.