In addition to the local news, WXPR Public Radio also likes to find stories that are outside the general news cycle... Listen below to stories about history, people, culture, art, and the environment in the Northwoods that go a little deeper than a traditional news story allows us to do. Here are all of the series we include in this podcast: Curious North, We Live Up Here, A Northwoods Moment in History, Field Notes, and Wildlife Matters.These features are also available as a podcast by searching "WXPR Local Features" wherever you get your podcasts.
Peter Philipp and Forth Floral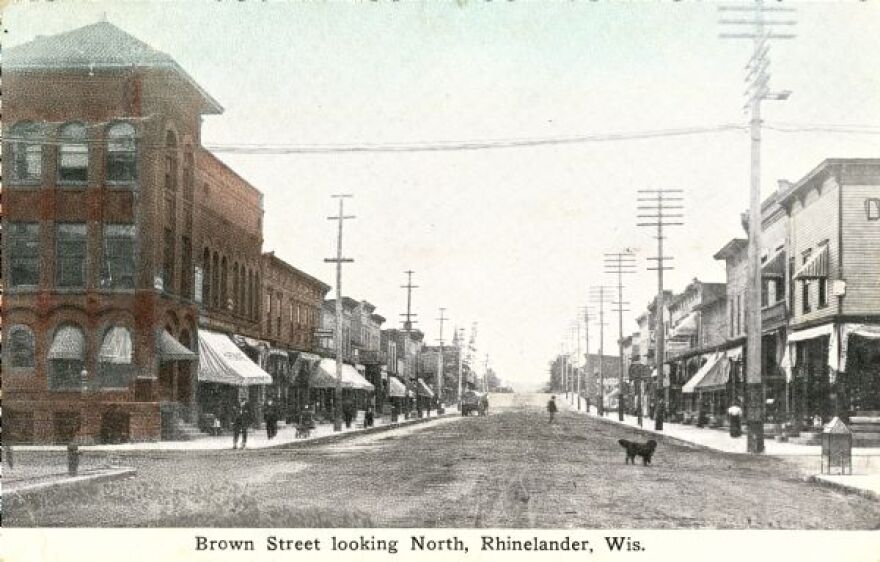 In the early twentieth century, it was a risky undertaking to dream of a greenhouse and flower business in a northern logging and lumbering town like Rhinelander. Peter Philipp not only dreamed about it, he successfully built one of Rhinelander's oldest downtown businesses.
Forth Floral on North Brown Street is a mainstay of downtown Rhinelander and one of the area's oldest family-owned businesses. It has been providing plants and flowers to Northwoods residents for over a century and has a distinguished history.
Peter Philipp, the founder of what is today Forth Floral, was born in the small nation of Luxembourg in 1869, which was only two years after the small country had secured its independence from French and German control. The lands between France and Germany, even then, were known for flower cultivation, and as a young man Philipp apprenticed as a florist. He married Lena, and together the couple immigrated to the United States. They worked their way to Wisconsin and initially settled in Wausau, but in 1898 Peter and Lena moved north to make Rhinelander their permanent home. Their daughter Julia was born there in 1899. Three of Philipp's four brothers also came to America. Mike Philipp made Wausau his home, while James and John Philipp settled in Milwaukee. One brother, Joe Philipp, remained behind in Luxembourg.
In 1900, Peter and Lena opened Rhinelander's first small flower shop and greenhouse. It was called Phillips Greenhouse. This was a risky undertaking as turn-of-the-century Rhinelander was still very much a logging and lumbering community, and rough woodsmen of that time were not exactly known for purchasing bouquets of flowers. The early years of the business were difficult, to say the least. A devastating fire severely damaged the original greenhouse, and in 1911 Peter Philipp attempted to sell the property – with or without the greenhouse. It did not sell, and the couple persevered. As Rhinelander moved from logging and lumbering to manufacturing the greenhouse began to thrive.
Lena Phillip passed away in January 1919 during the midst of the influenza pandemic of that year. It was without a doubt a tragic loss for the family, but the family business continued into the 1920s. Daughter Julia married Arthur Forth, and in 1928 Peter was remarried to a Rhinelander woman named Anna Thies. In that same year, Peter sold the greenhouse to his daughter and her husband, who then renamed it Forth Floral.
Peter Philipp is significant to Rhinelander for one additional reason. Although he never held an elective office, Philipp maintained a strong interest in the well-being of his local community. Philipp served on the city cemetery board, and it was this group that obtained and developed Forest Home Cemetery. They took a strip of unkempt scrubland and transformed it into a beautifully landscaped cemetery. It is a fine testament to Philipp's life to have twin legacies that continue to serve his adopted community to this day.
Knowing that his greenhouse was in capable hands, Philipp continued working with shrubbery and landscaping for as long as his health permitted. He passed away in November 1932.