Trout Lake Station to Hold Open House Friday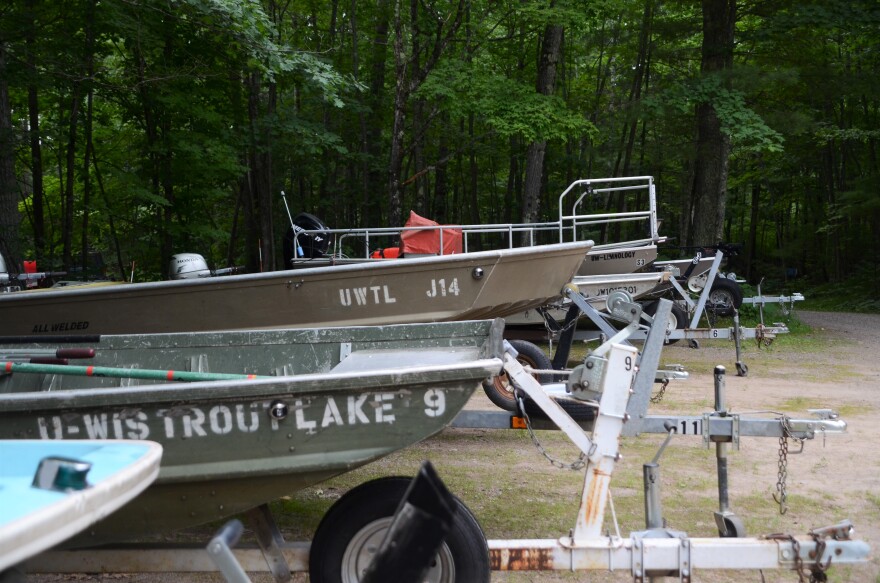 Sitting on the southern shore of Trout Lake in Boulder Junction, the UW Trout Lake Station is the home base for many researchers studying water in the Northwoods.
The station works in collaboration with the Center for Limnology at the University of Wisconsin Madison.
For the 10th year, Trout Lake Station is holding an open to house to invite people to come learn what research projects are taking place.
"We have information, research happening about invasive species in our lakes up here, water quality, and wild rice. We also have some crayfish research happening as well as some kind of whole lake manipulations and just general monitoring," said Amber Mrnak, Station Coordinator and Outreach.
The COVID-19 pandemic disrupted a lot of research projects last summer, but Mrnak says researchers were still able to accomplish their work.
"COVID slowed us down a bit. We have had fewer people on station doing research, but we have had research constantly throughout COVID," she said. "We're happy. We're proud to continue, but it did kind of slow us down and we had fewer people here helping with the research."
The UW Trout Lake Station Open House is this Friday. It's from 1:00 p.m. to 5:00 p.m.
The event is free and open to everyone.
It's outside. Masks are welcome but not required.
There will be displays as activities for people and kids of all ages.
"This year we have stations set up kind of like normal but we're just a little more spaced out. We're totally outside because of COVID. We're just taking a few more precautions, but we have booths set up and we have all of our researchers and few other of our affiliates like the DNR and NEON and the Discovery Center. They'll all be here and some of our artists as well," said Mrnak.
Trout Lake Station is located at:
3110 Trout Lake Station Drive (on Hwy N between 51 and Hwy M)
Boulder Junction, WI 54512